Congratulations to:
Senior Coach of the Year:
Morgan Cordle, 757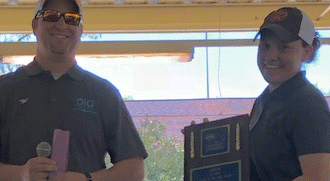 and
Age Group Coaches of the Year:
Mike Julian and Benji DeMotte, NOVA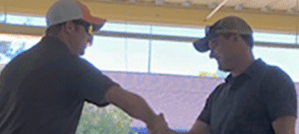 Congratulations to:Swimmer of the Year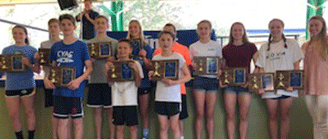 • 9 Year Old Boy: JD Chen, NOVA
• 10 Year Old Boy: Thomas Heilman, CYAC
• 11 Year Old Boy: Carter Whetstine, CGBD
• 12 Year Old Boy: Paul Warnagiris, WST
• 13 Year Old Boy: Caleb Thomas, QSTS
• 14 Year Old Boy: JJ Barad, SEVA

• 9 Year Old Girl: Diana Ismailova, GATR
• 10 Year Old Girl: Amelia Chen, NOVA
• 11 Year Old Girl: Zoey Lusk, GATR
• 12 Year Old Girl: Kayleigh Duffy, TIDE
• 13 Year Old Girl: Kyleigh Tankard, CGBD
• 14 Year Old Girl: Grace Sheble, NOVA

• 15-16 Girls: Grace E. Sheble, NOVA
• 15-16 Boys: Adam C. Kerr, PDSN
• 17-18 Girls: Danika J. Katzer, CGBD
• 17-18 Boys: Keith M. Myburg, GATR
---
Please see Information from USA Swimming regarding
Congressional Bill s 534
The Safe Sport Authorization Act of 2017 found on the
VSI Safe Sport committee page.

Broken LC Relay Records -9/26/17
Broken Long Course Records - 8/16/17

Broken Short Course Records -4/9/18
Broken SC Relay Records - 4/9/18

Top Ten List found under
"Times" tab

2017-2018 LC All Star Team

2017-2018 SC All Star Team
Questions?
Please contact Mary Turner.
Virginia Swimming, Inc.
PO Box 1059 Appomattox, Virginia
(434)352-5451
businessoffice@virginiaswimming.org

or

Emily Fagan
804-217-9224
vaswimreg@gmail.com
If you encounter Broken links on this website, please contact the Webmaster
MISSION
Virginia Swimming creates opportunity and
promotes sportsmanship in the pursuit
of personal excellence.

VISION
Virginia Swimming moving forward,
swimming fast.

CORE VALUES
Honesty - Inclusion - Athlete-centric